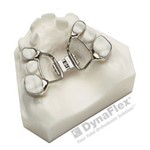 A palatal expander is an orthodontic appliance that sits along your top dental ridge to expand the upper jaw by gently applying pressure to the upper molars. When you visit Full Smile Orthodontics, our orthodontist, Dr. Daniel Adams, can help determine whether a palatal expander is necessary for you to achieve your ideal smile. If so, he will insert the expander so that it fits your mouth, and our team will provide you with instructions as to how and when to make your adjustments. For your convenience, we have also included photos and the steps you will take to make your expander adjustments:

Step 1:
Palatal ExpanderTip your head back and open your mouth. Make sure there is plenty of light shining into your mouth.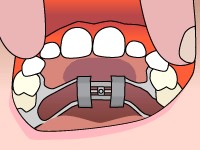 Step 2:
Palatal ExpanderInsert the key (the thin wire on your adjustment tool) into the hole (the center of the expander). Make sure the key is firmly in place.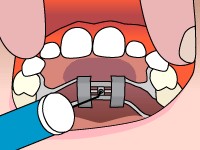 Step 3:
Palatal ExpanderGently push the key back, towards the throat. As you do so, you will see the fender rotate, and a new keyhole will appear. The fender will stop rotating once the key has reached the back of the expander.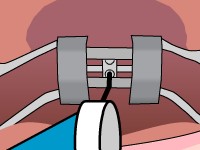 Step 4:
Palatal ExpanderRemove the key by pushing back, then down towards the tongue. You should now be able to see the next keyhole.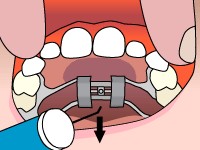 If you have any questions about how to adjust your palatal expander in Carlsbad, California, we invite you to contact our friendly team at 760.804.0080. We are always happy to help!